Thomas Weeks' Bio: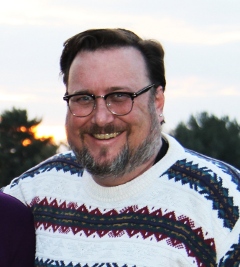 Tweeks (Thomas Weeks) holds a BS-EET / Telecom degree from Texas A&M and currently holds the position of Directory of Technology Futures and Community Collaboration at Virginia Tech University. Before Virginia Tech, he functioned in various engineering and technical leadership roles at Rackspace Hosting for over 17 years, and prior to that did IT R&D at Brooks AFB with Computer Sciences Corperation.
After joining Internet Hoster startup Rackspace Hosting just after its inception in 1999 and helping grow the company through various technical and leadership roles, in 2011 Tweeks relocated from Racksapce HQ offices in San Anonio to settle his family in Blacksburg Virginia through Rackspace's DevOps office. After Rackspace was bought out by Apollo Group In 2016, Tweeks left Rackspace and joined the IT department at Virginia Tech in his current role.
Thomas is coauthor of the book, "Linux Troubleshooting Bible" (Wiley) and has published various other web and print pieces. He is very active in various technical leadership roles in the region such as helping lead the RBTC STEM Committee, and RBTC Cyber Security Forum. as well as helpinng run and deliver community STEM education through Let's Code Blacksburg!.
In his personal time Tweeks enjoys teaching his own four kids how to program Arduinos to control robots, blink lights,and launch large high power rockets. He's a big advocate of Linux, Open Source and Open Standards/Hardware systems, and loves teaching kids how to peek behind the curtain of modern technology.
Tweeks has helped build and lead technology community groups such as:
"Tweeks" contact and other info: