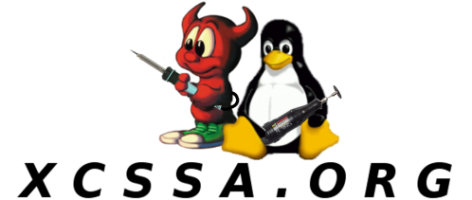 "THE USERS GROUP FOR MULTI-PLATFORM HACKERS!"
---
>>>XCSSA-HOME<<<
---
[ Next Meeting | Group Resource Links | Member Info/Resumes | Cross Links ]
---
Saturday July 28th 2018, 1pm


Following meeting dates:

Saturday July 28th 2018, 1pm

Saturday August 25th 2018, 1pm


Where: 10BitWorks HackerSpace 1020 Roosevelt Ave. 78210






Tesla Coil Tweaking...
I'll bring in our Tesla coil for trouble shooting and tweaking. Got a few pointers from the guys who sold us the kit, we just haven't had the time to follow up.

Show us what you got...
Anyone hacked their HAM Radio to play music on your Grandmothers Pacemaker?
Anyone designed their own UFO using spare flux capacitors and warp coils ?
Anyone built a Margarita Maker from a Home Depot cooler, PVC piping and an insikerator ?
Anyone modded their Hi-Fi amplifier to go to 11 in stead of 10 ?
Anyone hacked a WiFi router to control their dishwasher so you can getan E-mail when it's done or running low on rinse agent ?
Anyone hacked their Atari 2600 for USB 3.0 support ?
Anyone added MIDI support for their 8 inch floppy ?



Other local user groups are ALWAYS more than welcome to attend our meetings...
No Charges or Dues...
ever...




<--Back To Top--
---
Group Photo Album
Check out our new Group Photo's area! Some good geeky pictures of stuff we love to do!
"The XCSSA Files"
All the useful info that we share and document--we store here and call, "The XCSSA Files". The files are chocked full of useful information that the guru's in our group create.
The XCSSA Archives
We have so much good stuff demo'd at our group, we've decided to start archiving the montly group pages. Check'em out! This area contains most of what we have done 2000-05 on and should give you a good idea about the type of stuff that we do on a regular basis...
Our Mail List
Like what you see? Join Our Monthly Mail List. This is not one of those chatty Spam user group mail lists... We promise. : v )
<--Back To Top--
---
SYSTEMS THAT INTEREST US
X-otic (non-maintream) Computing Systems
Linux, BSD, Solaris/x86, UN*X/POSIX Systems
Embedded Computing Systems
Microcontroller Systems Design and Hacking
Robotic Design & Hacking
Electronics Theory
PCB Design and Fabrication
Information Security & Networking
Vintage Machines and Computer Antiques

MEETING FORMAT

"Open Forum" style SHOW & TELL! No old/new business or minutes! Just a central theme focus and free exchange of information!

TIME / DATE

Monthly, every 1st Saturday.
1pm (sharp-ish)
<--Back To Top--
---

Our user group's members are not your 
normal run of the mill geeks.  We pride our-
selves in having a wide array of technical and IT
professionals who excel in their fields.  I have found
that I can bring most any question to the group and get an
insightful answer, and thus, have begun pointing recruiters to our 
members as a service to both.  Feel free to contact the members below 
for job history and resume information.  They're a powerfully diverse resource!

"Published" User e-List

Member Name

Email / Web / Resume

Description

Randal Klint

Email / Web / ---
Randal is a real entrepreneur! He owns his own software programming company, Endicore and does in-house X-otic systems programming on various OS' (including BeOS)!

Thomas Weeks

Email / Web / Resume/LinkedIn/Bio
Founding Racker #11, IT/Telecom/Electronics Geek and Linux author. Tweeks apecializes in Sys-Admin, Electrincal Engineering, and all things Linux. President of XCSSA from 1996-2010.

Nicholas Borko

LinkedIn
A real Web/CGI/DB/Programming Guru! One of our older lurking members, and founding architect from old-Rackspace days. Nick really knows his stuff!

Randy Baker

Email / Web / ---

One of our Air Force guys, Amiga lover, and fellow geek. Now stationed in Germany until further notice.

John Baker

Email / Web / Resume
John Baker, "Super Geek Extraordinaire!" is a CS major with much expertise in hardware/firmware design, microkernel hacking, device driver writing and debugging, and much much more. Get him before someone else does!

Jane George

Emaili / Web / Resume
NT and 2000 expert with web development experience. Hot on network implementation and accounting.

Norma Durette

Email / --- / Resume
Norma likes working with RDMS, such as Oracle, in Linux and Windows. She is quick to learn new things and is constantly experimenting with things on her own.

-NOTE: We have more people in our group, it's just that not everyone wants to be advertized here or has an online resume/web page-
<--Back To Top--
---
<--Back To Top--
---
Powered By


These Pages Have Been Accessed
Times.

Email The XCSSA "Reverse Dictatorially Elected Coordinator" Thomas Weeks: tweeksjunk@theweeks.org



Keywords: X-otic Exotic Systems Computer San Antonio Be! BeOS BeBox Amiga Linus Linux UNIX UN*X Sun Solaris Emulation