X-otic Computer Systems of San Antonio
"THE USERS GROUP FOR MULTI-PLATFORM POWER USERS!"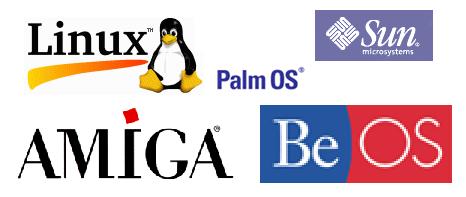 Graciously Housed By

Group News


No New News...


Pizza Bought Through
---
>>>XCSSA-HOME
---
[ Next Meeting | Group Resource Links | Other Links | About XCSSA & Map | First-Sat. | Member Info/Resumes | Cross Links ]
---

Where: Nail Technical Center, San Antonio College (north of down town S.A.), room 025 (in basement) or look for signs.
When: Date listed above, 7pm
Subject(s): Formal subjects below, plus what ever people bring in to play with... :)



Encryption HOWTO Month! (multiple presentations)


This month is Encryption HOWTO Month!  To prepare for March's keysigning party, we're first spending a little time this month examining how to actually USE encryption and digital signatures in your every day life. :)

Come Monday night and check out the three (yes three!) presentations that we have lined up!

Encryption Filesystem HOWTO: By: Travis H.
In a day of increasing laptop use, theft, and identity theft -- many companies and individuals alike are looking into and implementing various forms filesystem based and block level hard drive encryption.

One of our old experts Travis H. will be coming down to SA to give a talk on Linux filesystem encryption and how to fully implement them on your home or laptop systems.  In fact, his subjects are currently slated to cover:

Encrypting your backups
Encrypted file systems such as CFS and TCFS
Encrypted block devices such as cryptsetup-LUKS
Threats against encrypted storage systems




Email Based GPG Encryption and Digital Signatures: By: Richard D.
As a follow up Richard Davey's January presentation on the history of encryption and GPG, Richard's planning on discussing how to use GPG with popular UN*X mail packages for both encryption and doing digital signatures (as this email is signed by me).




Personal File Based GPG Encryption and Security: By: Tweeks
Tweeks will be showing some basic Linux tools for doing per-file based encryption, shredding, ascii-armoring and digital signing in KDE, Gnome and from the shell.


Finally (as if that wasn't enough), we're planning on wrapping all this great info up with an overview of what everyone needs to do to prepare for the big GPG keysigning party in March.  Yes, that's right!  For those of you who want to actually create digital keys and get them signed by each other next month,  you will have some homework to do. :)  So if you're planning on joining our key based "web of trust" in March, then stick around after this Monday's presentations for this final set of participatory instructions & homework.


Other local user groups are ALWAYS more than welcome to attend our meetings...
No Charges or Dues...
ever...




<--Back To Top--
---
Group Photo Album
Check out our new Group Photo's area! Some good geeky pictures of stuff we love to do!
"The XCSSA Files"
All the useful info that we share and document--we store here and call, "The XCSSA Files". The files are chocked full of useful information that the guru's in our group create.
The XCSSA Archives
We have so much good stuff demo'd at our group, we've decided to start archiving the montly group pages. Check'em out! This area contains most of what we have done 2000-05 on and should give you a good idea about the type of stuff that we do on a regular basis...
Our Mail List
Like what you see? Join Our Monthly Mail List. This is not one of those chatty Spam user group mail lists... We promise. : v )
<--Back To Top--
---
SYSTEMS THAT INTEREST US
Linux, BSD, Solaris/x86, UN*X/POSIX Systems
Power and Hybridized Amigas
BeBox/BeOS and other PPC60x/x86 powered platforms
Vintage Machines and Computer Antiques
Multi Platform/OS Emulation
Palmtop, Hybrid Portables, & other PDAs and portable platforms
Creative Networking Solutions
Custom hacked machines & project designs

MEETING FORMAT

"Open Forum" style SHOW & TELL! No old/new business or minutes! Just a central theme focus and free exchange of information!

TIME / DATE

Monthly, every 3rd Mon. night
7pm (sharp-ish)
<--Back To Top--
---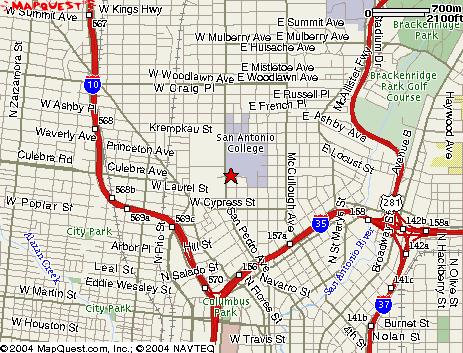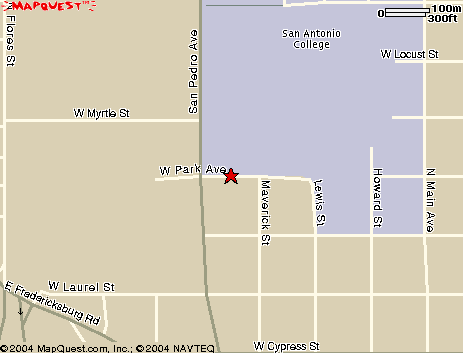 In the Nail Technical Center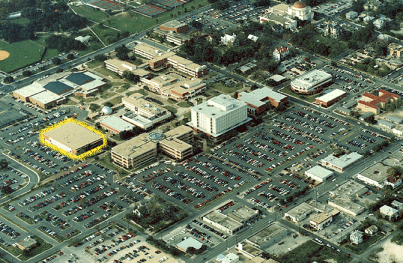 Above is a picture of the Nail Technical Center (north bound San Pedro seen in the left background).
<--Back To Top--
---

Our user group's members are not your 
normal run of the mill geeks.  We pride our-
selves in having a wide array of technical and IT
professionals who excel in their fields.  I have found
that I can bring most any question to the group and get an
insightful answer, and thus, have begun pointing recruiters to our 
members as a service to both.  Feel free to contact the members below 
for job history and resume information.  They're a powerfully diverse resource!

"Published" User e-List

Member Name

Email / Web / Resume

Description

Randal Klint

Email / Web / ---
Randal is a real entrepreneur! He owns his own software programming company, Endicore and does in-house X-otic systems programming on various OS' (including BeOS)!

Thomas Weeks

Email / Web / Resume
IT/Telecom-Geek. Solaris, Linux, NT/9x, Integrator Guru. Also President of XCSSA.

Nicholas Borko

--- / Web / Resume
A real Web/CGI/DB/Programming Guru! One of our remote members, but this guy really knows his stuff.

Randy Baker

Email / Web / ---

One of our Air Force guys, Amiga lover, and fellow geek. Now stationed in Germany until further notice.

John Baker

Email / Web / Resume
John Baker, "Super Geek Extraordinaire!" is a CS major with much expertise in hardware/firmware design, microkernel hacking, device driver writing and debugging, and much much more. Get him before someone else does!

Jane George

Emaili / Web / Resume
NT and 2000 expert with web development experience. Hot on network implementation and accounting.

Norma Durette

Email / --- / Resume
Norma likes working with RDMS, such as Oracle, in Linux and Windows. She is quick to learn new things and is constantly experimenting with things on her own.

-NOTE: We have more people in our group, it's just that not everyone wants to be advertized here or has an online resume/web page-
<--Back To Top--
---
<--Back To Top--
---
Powered By


These Pages Have Been Accessed
Times.

Email The XCSSA "Reverse Dictatorially Elected Coordinator" Thomas Weeks: tweeksjunk@theweeks.org



Keywords: X-otic Exotic Systems Computer San Antonio Be! BeOS BeBox Amiga Linus Linux UNIX UN*X Sun Solaris Emulation